Ulster Scór Final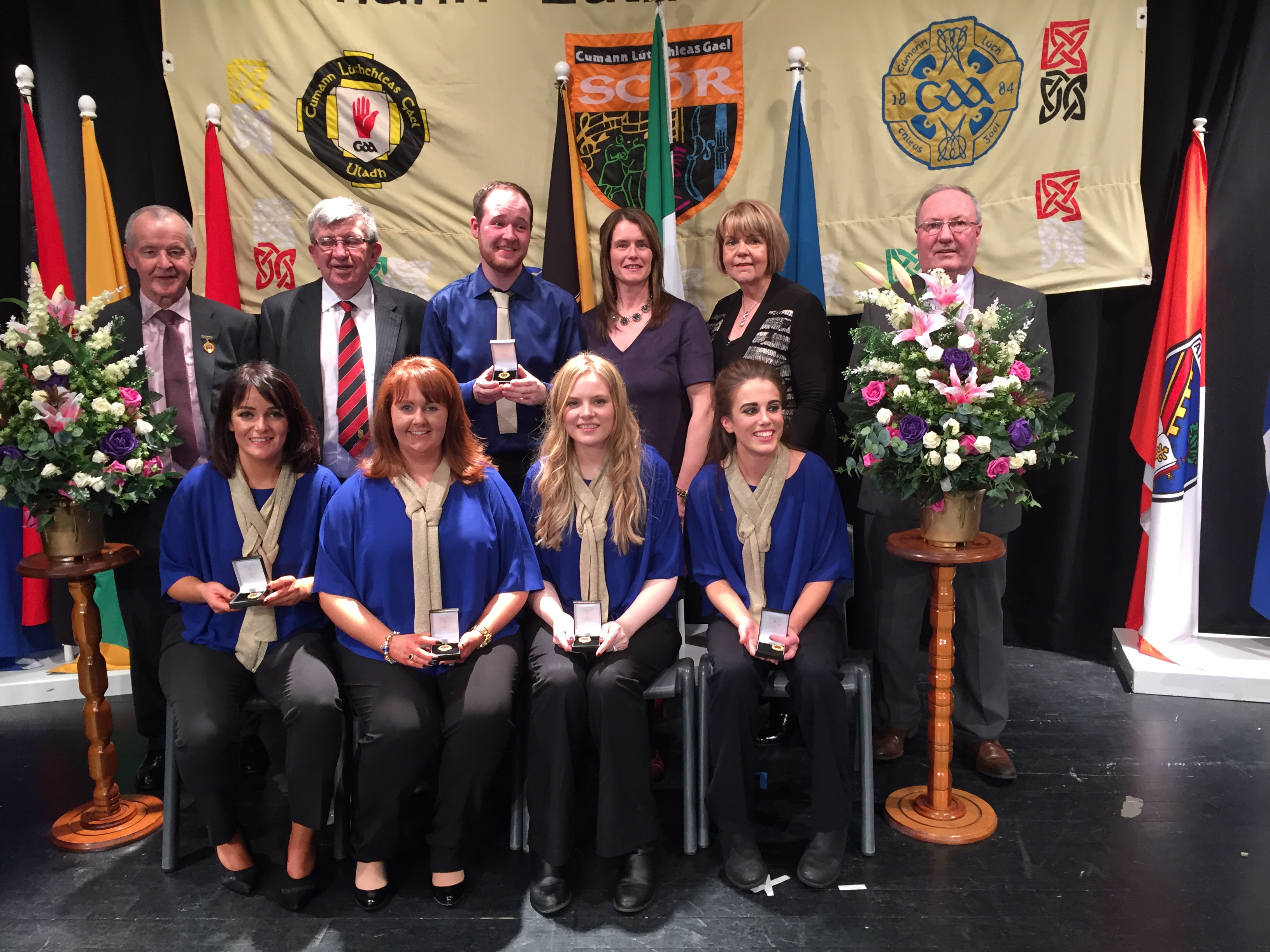 A great night's entertainment at the Ulster Scòr final in St Patrick's GS Downpatrick was rounded off by screams of delight when Down's only two representatives; our own Gareth McGreevy (Aithriseoireacht) and our Bailéad Ghrúpa were victorious. With our pedigree in Scór being amongst the best in the county, it was still a real delight for everyone from Down to have two winners on home soil.
A big crowd were treated to one of the highest standards of Ulster finals in years and none more so than in the Ballad Group section. Catherine McGrath, Katelyn Denvir, Gareth McGreevy, Angela McGreevy & Grainne Laverty proved that they could rise to the big occasion with faultless performances of, 'The song of Donegal' and 'Walking on the Waves.' Beating off competition from Tyrone, Cavan and Armagh was no mean feat. The hall was silent during their set and it truly did send a shiver down the spine.
Gareth won through in the recitation with his fantastic and funny performance, dressed in the full Saul kit. His hurling prowess is thankfully outweighed by his speaking and singing!
Jubilant scenes at the end when the results were announced and we can now look forward to the All Ireland Final in Killarney on 2nd April! Well done to the performers and thanks to everyone who came along and supported them. Thanks also to the volunteers from Down who ensured that Saturday evening ran so smoothly and professionally.