Club Notes – 26th February 2017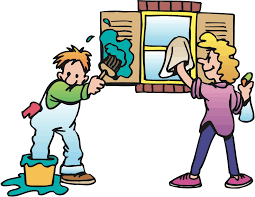 Final Registration this Saturday at the Clubrooms between 10.30am and 12noon. Thanks to those already registered but we need to ensure that all remaining and new members are signed up this weekend. If anyone can't make it there, then you need to contact Sonia before end of this weekend to arrange 2017 registration and insurance.
SKIP IT – we have our opening club clear out this Saturday – 10am until 1pm. Come by and lend a hand or a shoulder. Big clear out in preparation for the new season and to let us see what needs to be done. We want to try and really freshen up the club rooms and that starts with a big Spring Clean. Last year Chris and Maurice, in particular, did a brilliant job in painting the outside of the club rooms and now it's a case of freshening up the inside. Don't feel you can't join in if you are not on a committee or anything like that – just show up and we'll take it from there. Our aims are the following – clear up and clear out, decide how to reorganise the club room for the Youth Club and everyone else and finally paint the changing rooms. Bring powerwashers, brushes, shovels, and contribute what you can. This will take more than one morning but it starts this saturday 10am.
On the football front, U14 & U16 boys training continues 5pm to 6.15pm at the Red High on Friday. Following that, at the same venue, the U16 girls train from 6pm to 7pm. Everyone welcome as prep continues for season ahead.
With pre-season well underway, some early challenge games are also down for this week. The Senior Ladies have a challenge v Tullylish at the RedHigh on Friday night – throw-in at 7pm (after all the underage sessions there earlier in the evening). It's early in the season but sure why not? Wrap up warm, grab a bite to eat, and cheer on the ladies.
The club wishes to pass on our condolences to the family of Bernadette (Bernie) Hynds who passed away at the weekend. Go ndéana Dia trócaire ar a hanam