Club Notes – 10th April 2017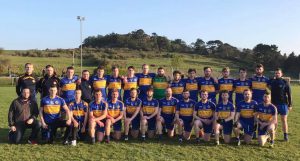 The 1st week of summer-time brought the bright nights and a full calendar of games for all of the club teams. The senior men and reserve sides started their campaigns at home on Friday and Sunday and the week also saw the minors, U16's and U14's get game time. In a tough start across all of the teams, its fair to say that there's been a high degree of learning opportunities in those games and areas to focus training on ahead of their next matches. On the ladies teams, the Senior ladies and U16 girls made trips to Saval on Saturday night and Sunday afternoon respectively but a strong showing from the home side took the league points on offer in both games. A hectic start for the senior ladies with games at home to Bosco on Tuesday night and away to the RGU on Saturday means little time to recover before seeing action again in a very strong intermediate league section.
On Friday night, the Senior men started their ACFL Div 3 campaign with a narrow defeat to Tullylish. An early penalty success from Rory Mullen on his return from long term injury showed Saul the lead midway through a low scoring 1st half but some tough defending from the visitors and a degree of missed opportunities kept Saul at bay and their greater experience saw them through at the end. A goal attempt that went narrowly wide right at the end of the game from Cathal Arnold could thought have given the boys a perfect start. Final score 1-06 to 0-11.
The U14's travelled to St Paul's on Wednesday night for their second fixture of the season. Despite good scoring from Magee, the McKeown brothers and Naoise O'Hagan St Paul's established a first half lead that proved impossible to pull back. Great second half battling led by Kinsella and Magilton will give the lads some reason for optimism as they host Castlewellan next.
Finally, the U8's and U10's also got into action with the first blitz of the year at Teconnaught on Saturday past. Well done to the lads – a real learning experience with loads of great skill on show. Thanks to Teconnaught for hosting and ensuring it all ran smoothly and also a big thanks to parents and mentors as well – your time and support are so appreciated. Easter break now. Back on 22nd April. Keep an eye out for details.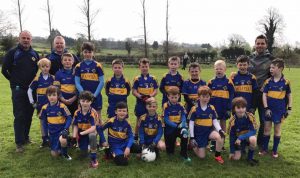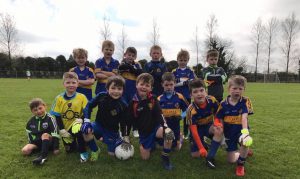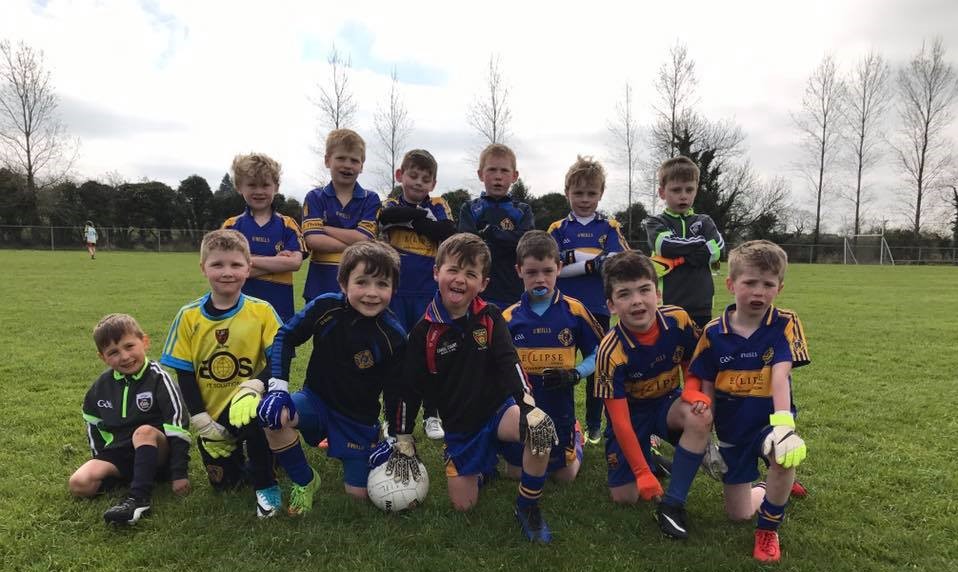 Fixtures upcoming:
Mon 10th Apr  Saul  v  Castlewellan   East Down U14 Football League (Section B)   7:00 PM
Tue 11th Apr  Saul  v  St John Bosco GAC  Down Ladies Gaelic Football Intermediate League 7:00 PM 
Tue 11th Apr  Saul  v  St Paul's   East Down Minor Football League (@RedHigh)   7:00 PM
Wed 12th Apr Carryduff  v  Saul   Down Ladies Gaelic Football Under 12 East   7:00 PM
Thu 13th Apr Aughlisnafin  v  Saul   East Down U16 Football League (Section A)   7:00 PM
Sat 15th Apr  RGU Downpatrick  v  Saul  Down Ladies Gaelic Football Intermediate League  7:00 PM
Sat 15th Apr  St John Bosco GAC  v  Saul  Down GAA All County Football League Division 3  7:00 PM
Sun 16th Apr  Saul  v  Castlewellan   Down Ladies Gaelic Football Under 16 Section C  12:30 PM